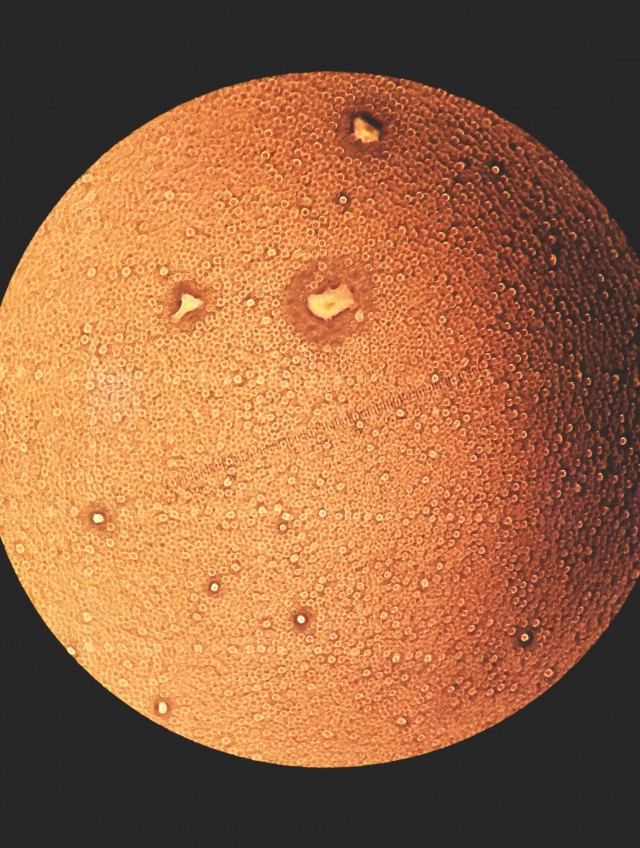 Water on Venus?
Artist:
Timnit Kefela (Graduate Student)
Department:
Bren School of Environmental Science & Management
Description
Looking through the microscope, I noticed that the water droplets on the slide looked a lot like Venus.  A tiny sliver of our world reminiscent of a piece of the universe, far away.