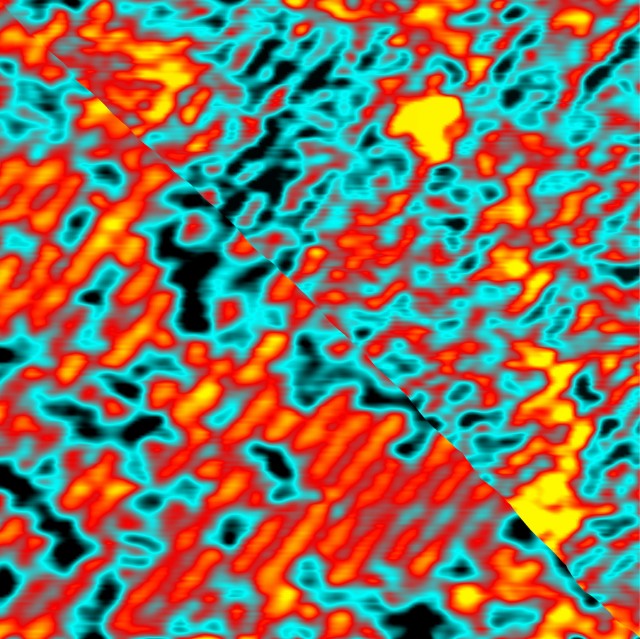 Visualizing the Electronic Structure of Methanol: From Order to Disorder
Artist:
Jeremy Robins (Graduate Student)
Department:
Chemistry and Biochemistry
Description
Imaging the electronic structure of CH3OH on TiO2 is critical for improving catalysts. Left image reveals at low energy, electrons occupy methanol chains (red). Right image shows at high energy, electrons occupy hydrogen bonds (red and yellow) spanning across several methanol chains Both images (18.5 nm x 18.5 nm) were acquired at room temperature by scanning tunneling microscopy  in constant-current mode. The experiment consists of a one-molecule thick layer of methanol adsorbed onto the surface of an atomically flat rutile titanium dioxide (110) single crystal. The image on the left was taken 1.87 volts and the image on the right was taken at 2.12 volts.