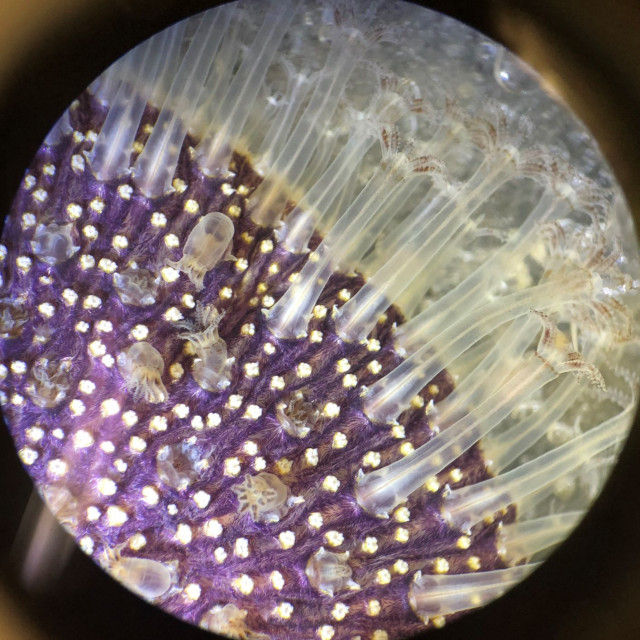 A vision in purple
Artist:
Nicholai Hensley (Graduate Student)
Department:
Ecology, Evolution, and Marine Biology
Description
So much of the world's diversity is easily overlooked. Be they small or obscure, many creatures fail to achieve acclaim simply due to their less-than-charismatic style. But each can be appreciated for some unknown charm, if you know how to look.
Here, we see the individual, clonal polyps of the Sea Pansy, Renilla reniformis. Related to more famous corals or jellyfish, these little cnidarian animals are all beautifully attached to one another through a shared body, which seems as a large, purple flower. Measuring less than 4 inches in total length, this colony of cooperative clones is rarely spied by the casual beachcomber and prefers to lie subtly beneath the sand. But if disturbed, they can flash a brilliant green glow due to their internal bioluminescence. I hope everyone can find a little more beauty in these gelatinous gems.