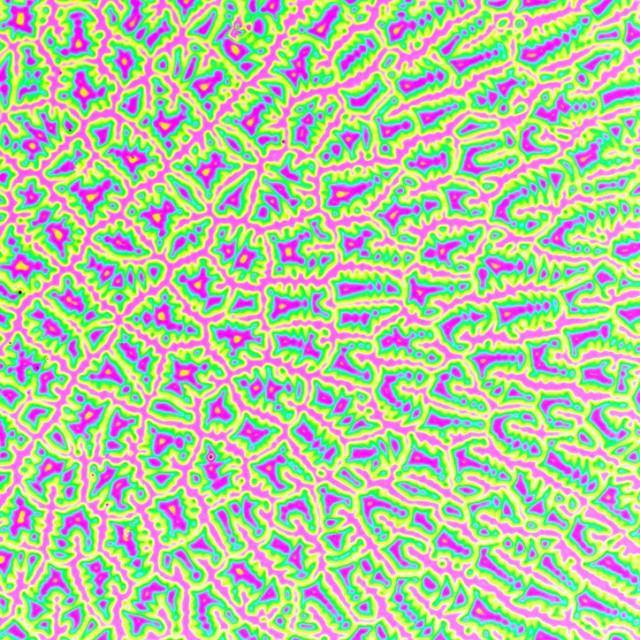 Unintended Undulations
Artist:
Joshua Bartels (Postdoc)
Department:
Materials Research Lab and Chemical Engineering
Lab:
Rachel Segalman Group
Description
This image resulted from attempts to make a smooth, boring, and uniform polymer film by spin coating.  Instead, polymer "islands" elongating radially outward.  The casting solvent dries too quickly, causing the polymer to get stuck as globs before it can relax into a smooth film.
The image was obtained by optical microscopy where the feature sizes are on the order of 50 microns, which ruled out my initial hope of phase separation between hydrophobic polymer and hydrophilic ions. Spin casting was done in methanol at a rate of 2500 rpm.