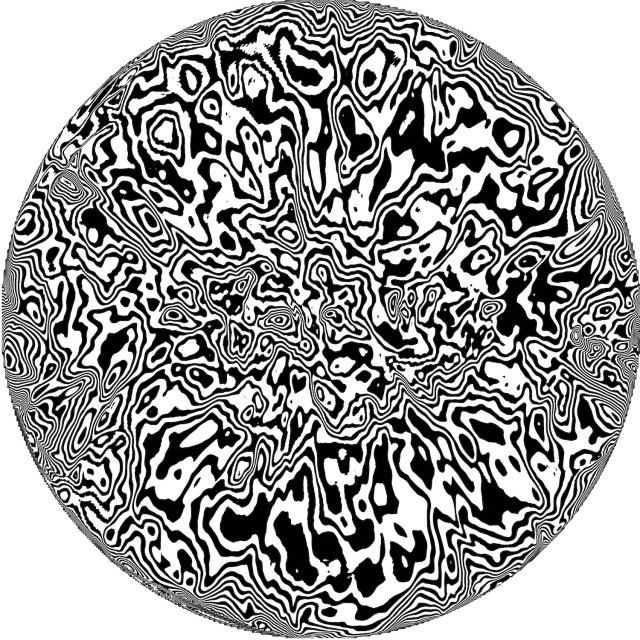 A Turbulent Knot in the Cosmic Web
Artist:
Anoop Praturu (Undergraduate Student)
Description
Galaxy clusters are dominated by their massive, plasma rich atmospheres. The image shows contours of equal velocity from a simulation of a cluster forming. Their rippling, tangled structure reveals the presence of turbulence in the cluster's hot atmosphere.