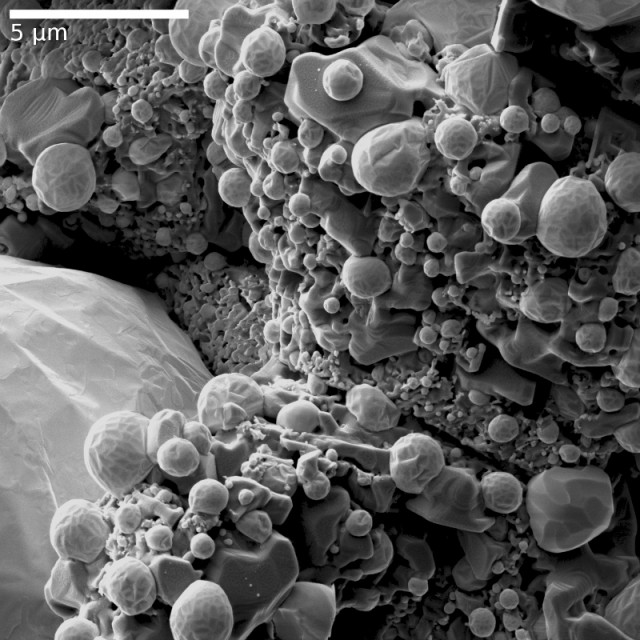 Tiny Tin takes on The Man(ganese oxide)
Ranking:
Honorable Mention
Artist:
Megan Butala (Graduate Student)
Department:
Materials Research Laboratory
Description
Tin and manganese oxides were ground, pressed into pellets and reacted in nitrogen gas to form SnMn2O4 (tin manganese oxide spinel). Upon heating in a reducing atmosphere (5% hydrogen:95% nitrogen gas), the spinel structure is reduced to manganese oxide and pure tin. The phase change prompts the formation of tin particles with a range in diameter from hundreds of nanometers to tens of microns. Similar phenomena occur in other ternary compounds. Preferential removal of sacrificial phases and elements that leave behind specialized architectures offer promise for template-free synthesis of porous materials.