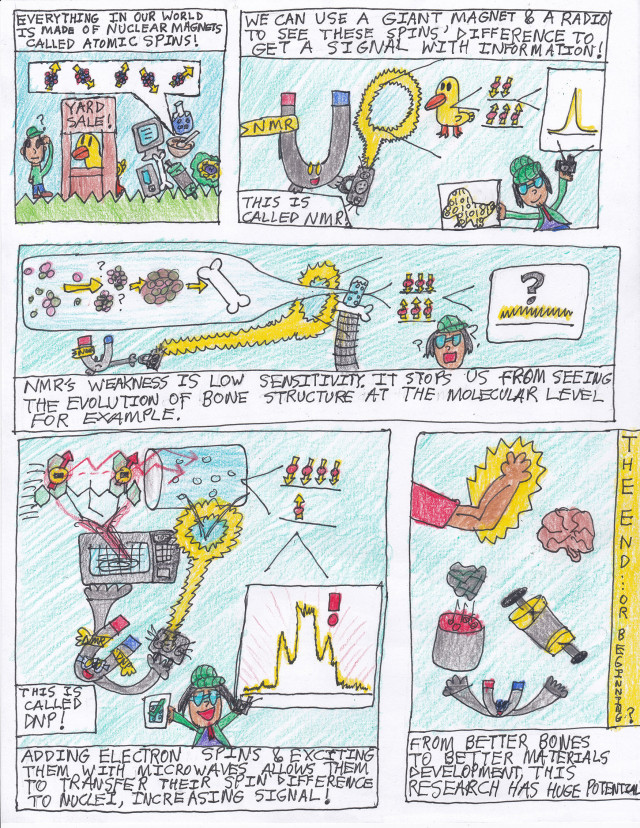 A Tale of Magnets and Materials
Artist:
Raj Chaklashiya, graduate student
Description
Everywhere in our world, from the bones in our bodies to the batteries in our smartphones, are tiny magnets smaller than an atom that can be used to peer into the molecular depths of anything we want to uncover structural info key to improving our technologies from bone healing to batteries.
Here we see a fun little comic explaining how we can improve the way we see these tiny magnets in order to make scientific discoveries critical to the aforementioned technological improvements. We do this using Nuclear Magnetic Resonance (NMR) which uses radio waves and a giant magnet to get a signal from the atomic spins in a material. Because NMR has a very low sensitivity, we add in Dynamic Nuclear Polarization (DNP) to make the signal good enough to get the molecular structure we want. The example material shown is that of evolving bone material, but any kind of material can be studied with this technique.