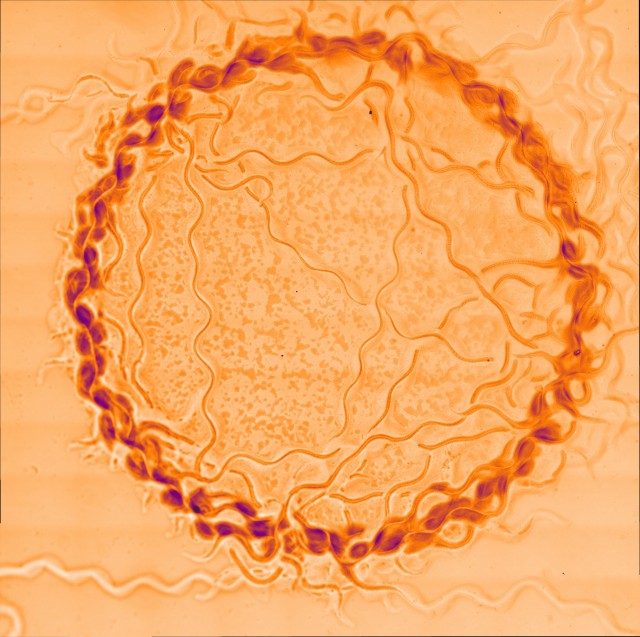 Sunny Elegance
Artist:
Caroline Ackley (Graduate Student)
Department:
Molecular, Cellular, and Developmental Biology
Description
C. elegans, the 1mm long roundworm, was named for the elegant way it moves. No worms are present in this image - only the sinusoidal "footprints" they left behind. Soon, these tiny creatures may enhance our knowledge of survival in outer space! 10X DIC image taken with a Nikon Eclipse inverted microscope, false-colored.