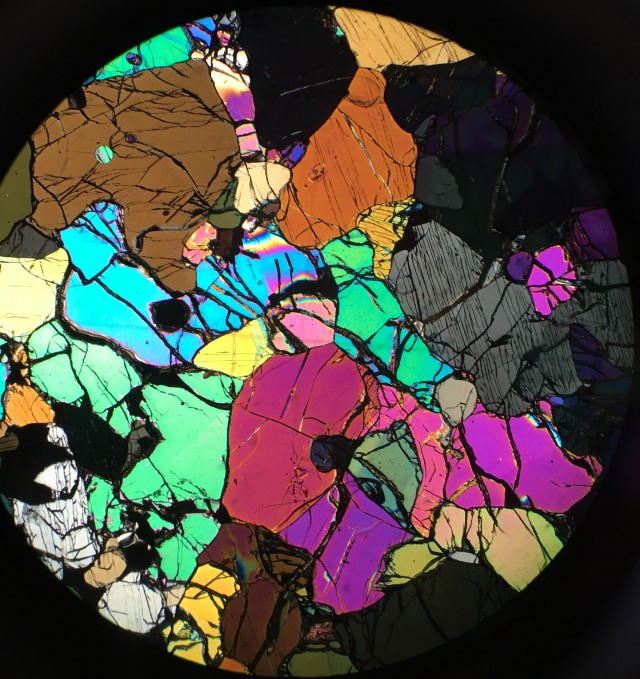 The Secret Life of Rocks
Artist:
Allison Greaney (Graduate Student)
Department:
Earth Science
Lab:
Roberta Rudnick's Geochemistry Group
Description
While rocks may look boring on the surface, viewing thin slices of them under a microscope results in a dazzling display. As polarized light travels through crystals, it splits into a fast and slow wave that interact to produce a rainbow of colors. This rock is a peridotite from the Earth's mantle.
This picture was taken through the oculars of an Olympus B201 petrographic microscope with an iPhone using cross polarized light. The field of view is approximately 3 mm. The thin section is 30 micro-meters thick.