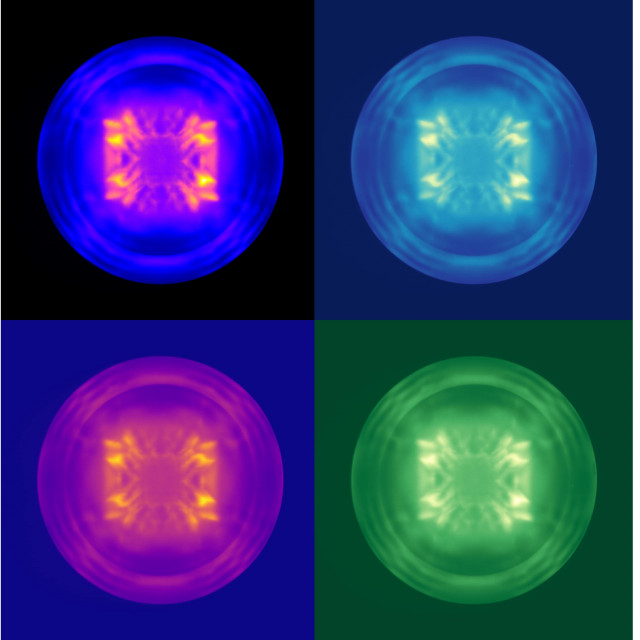 Scattering Crystalline Inevitable
Artist:
Ryan A. DeCrescent (Graduate Student), Prasad P. Iyer (Researcher), Nikita A. Butakov (Alumni), Abdullah Alhassan (Post-Doc)
Department:
Physics/Electrical and Computer Engineering
Description
When light interacts with a periodic structure, it can become highly structured due to self-interference. Here, the light originates from excited electrons in a nano-structured crystal, generating 4 bright lobes. The 4-fold symmetry reflects the structure—a 2D square array.