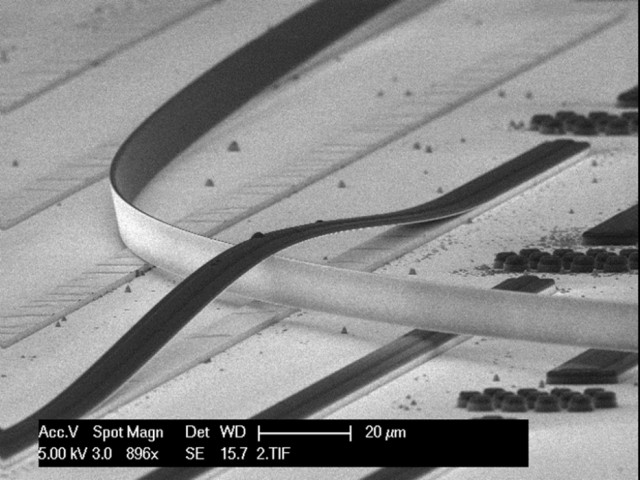 No traffic jams in micro-scale highways
Ranking:
Honorable Mention
Artist:
Ludovico Megalini (Graduate Student)
Description
Photoelectrochemical etching (PECE) has been applied to InAlGaN system to make highly-efficient energy devices. We are able to make a selectively and controllable etching of the different layers of complex epitaxial structure grown by MOCVD and make complex optoelectronics and electronic devices. In the photo the tensile strain of the SiN over the GaN has lifted up a partially etched laser stripe and another stripe has penetrate in that gap after bending for several microns without breaking.