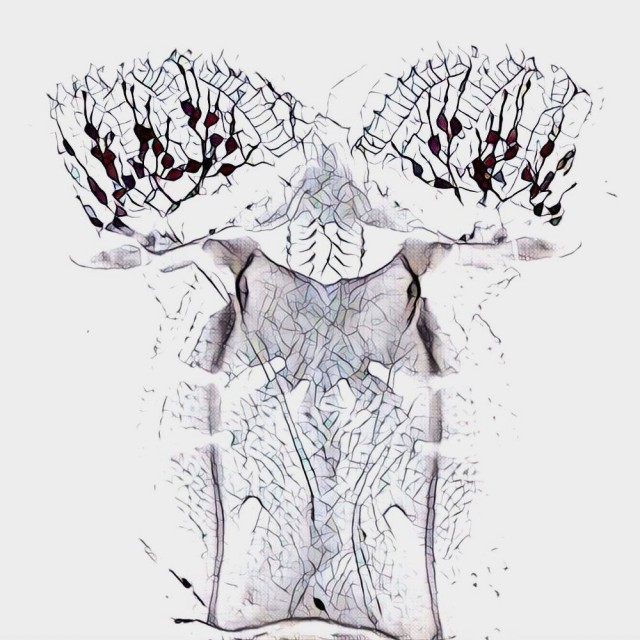 Neuronas o árboles?
Artist:
Nicole Y. Leung (Graduate Student), Tyler H. Ogunmowo
Department:
Molecular, Cellular, and Developmental Biology & Neuroscience Research Institute
Description
Fruit flies (Drosophila melanogaster) have sensory neurons in their tongues that detect and avoid toxic substances for survival. These neurons branch like a tree, hence the name "Neuronas o árboles?", which means "Neurons or trees?". The title of this work is inspired by Santiago Ramón y Cajal, who is the father of modern neuroscience and pioneered the imaging of neurons.
The image was acquired by confocal microscopy using the Zeiss LSM 700, and processed using ImageJ and Prisma (mosaic filter). Immunohistochemistry was performed on labella dissected from adult flies. Immunohistochemistry is a technique that allows for selective imaging of antigens (e.g. proteins) in tissues by using specific antibodies.