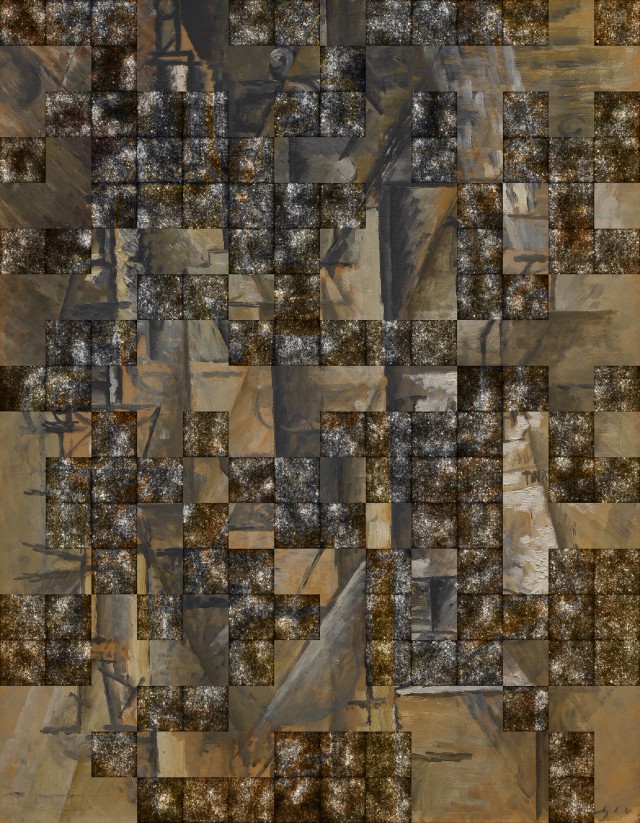 Mixed Vision
Artist:
Jieliang Luo (Graduate Student), Sam Green
Department:
Media Arts and Technology
Lab:
Experimental Visualization Lab
Description
Mixed Vision conceptually explores differences and connections between human and computer vision. The artwork visualizes how a machine sees Picasso's Bottles And Glasses and mixes the visualization in the original painting. Patterns in the original painting continue and mutate in the visualization. Convolutional neural networks have improved computer vision such that machines can recognize, or "classify", thousands of objects. However, the classification mechanism is still mysterious. In this artwork, we used back-propagation to create saliency maps of the painting. Saliency maps are a visualization to highlight areas in an image responsible for a given classification. We divided the painting into hundreds of square patches and input each of those to AlexNet for classification. Patches were recognized as castle, viaduct, Indian elephant, and others. Saliency maps were then generated, colored, and reassembled based on their location in the original painting. Thus, audiences can see many details that a conventional saliency map visualization cannot reveal.