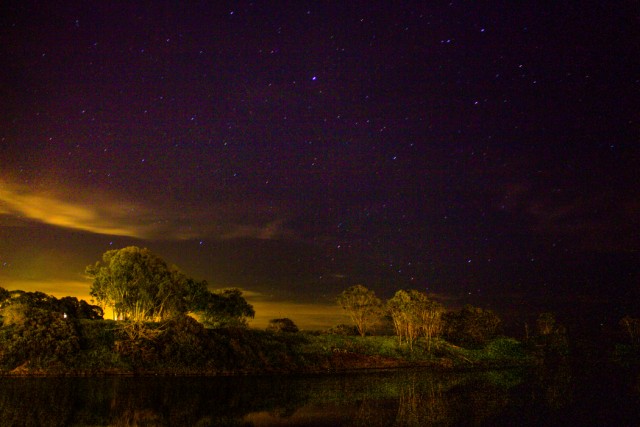 Lunar Gold
Artist:
Yao Qian (Andrew) Wang (Undergraduate)
Lab:
Undergraduate Biology
Description
With almost no or very low light pollution, an astonishing amount stars can be seen.Through the cracks of the trees, the crescent moon glistens a hint of golden hue that reflects off the clouds that was leftover from the afternoon to create a Milky way replica. 
This photography was captured under very dim and dark environment, with addition of long exposure. The location of this shot was taken on the trail between the residence halls of Manzanita Village and San Miguel.