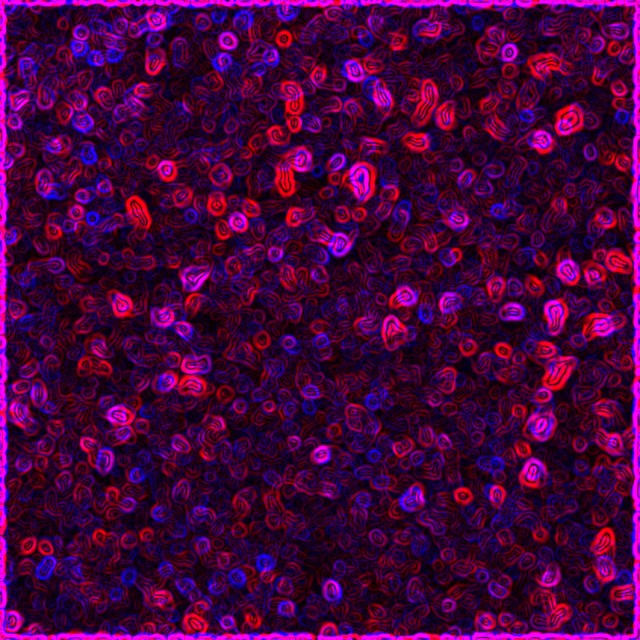 Lipid domains - boring? or artistic?
Ranking:
Honorable Mention
Artist:
Dong Woog Lee (Graduate Student)
Description
Image of lipid domains in model myelin lipid bilayers obatined with fluorescence microscope. The image was post modified by ImageJ software (pseudo color, find edge) We found that lipid domains in myelin membranes are controling the adsorption of a certain protien (Myelin Basic Protein), which is responsible for the stability of myelin structure by acting as a protein glue between bilayers.