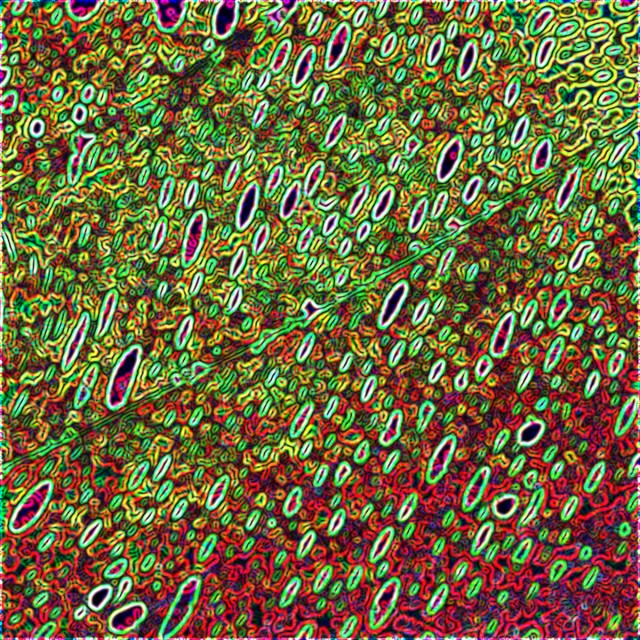 Lipid Domains 2: Invasion of the Lipid Domains
Artist:
Dong Woog Lee (Postdoc), Nicholas Cadirov
Department:
Chemical Engineering
Lab:
Jacob Israelachvili Lab
Description
Lipid domains in model myelin lipid bilayers obtained with fluorescence microscope. The image was post modified by ImageJ software (pseudo color, find edge). We found that the change in lipid domains may eventually lead to disintegration of myelin structure, which is the onset of multiple sclerosis.