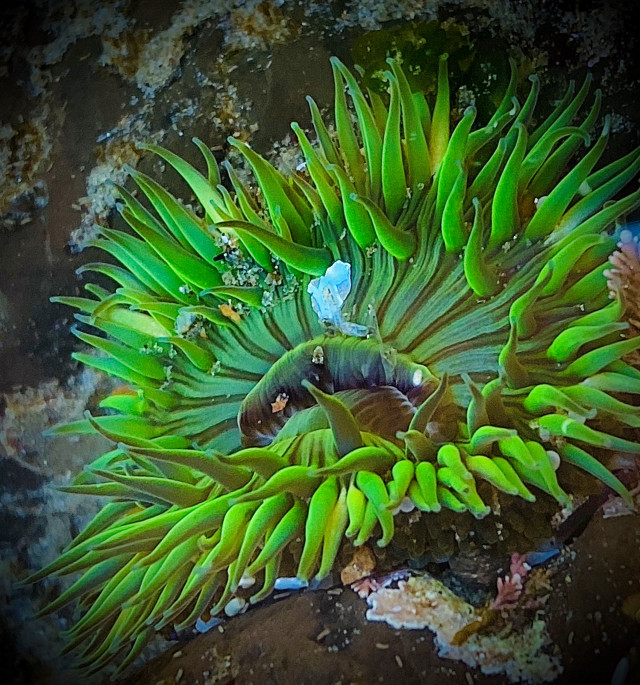 Keep Your Friends Close But Your Anemones Closer
Artist:
Sriram Ramamurthy (Undergraduate Student)
Department:
Ecology, Evolution, and Marine Biology
Description
On a small rock at Campus Point, this highlighter-green starburst anemone (Anthopleura sola) stood out compared to its usual tan or teal coloration. Yet the flower-like beauty of its translucent tentacles belies their purpose. Packed with specialized stinging cells called cnidocytes, these tentacles poison, paralyze, and capture the anemone's prey.
Anthopleura sola have the unique ability to recognize genetically different members of its own species. How exactly this complex self-recognition system works remains unknown, but we do know that A. sola fights with other anemones using its specialized tentacles designed for warfare. Get close - but not too close!