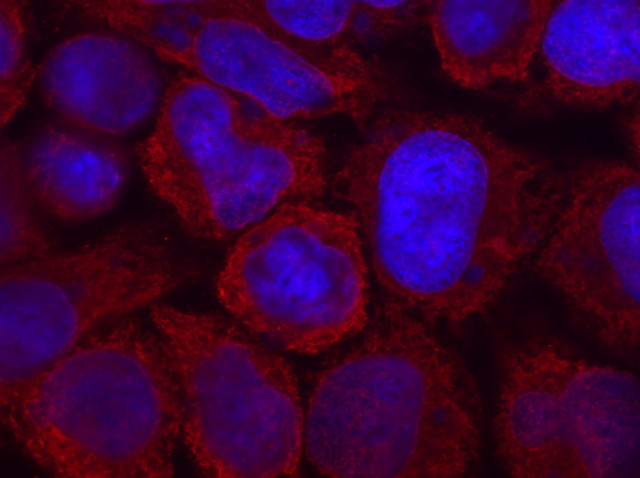 It's the Little Things
Artist:
Morgan Smith (Undergraduate Student)
Department:
Molecular, Cellular, and Developmental Biology
Description
Immunofluorescence microscopy is an important method used to visualize cells by staining with fluorescent dyes to produce incredible, vibrant colors. The blue in this image is the DNA of HeLa cells. The red is calnexin, a protein of the endoplasmic reticulum that surrounds the nucleus.
Although this image is from an unsuccessful experiment investigating picornaviruses, the remarkable colors did not disappoint. The reality of being a researcher usually means having one experiment fail after another. However, sometimes beauty can still be appreciated as a win within scientific defeat. This a small silver lining that has and continues to encourage scientists to keep chugging and get it right the next time.