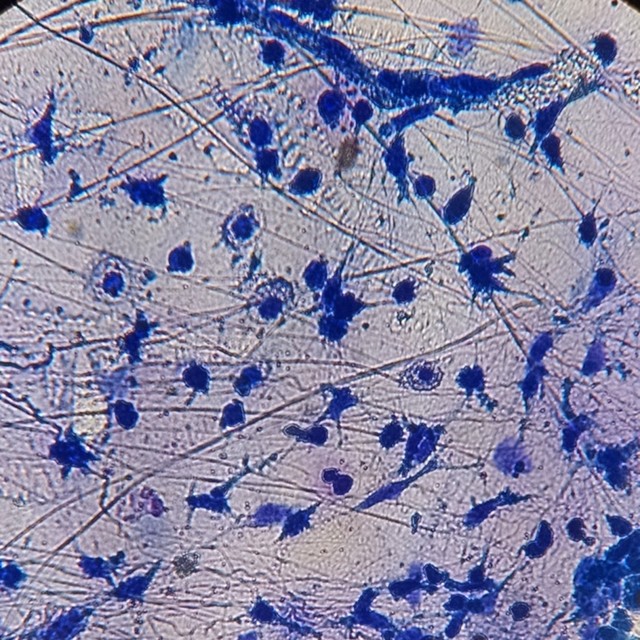 Immunology in Blue
Artist:
Isabella Sanchez (Undergraduate Student)
Department:
Ecology, Evolution, and Marine Biology
Description
Depiction of a blood sample taken from a tadpole infected with a pathogen. While the primary subject of the work is the white blood cells that have been mobilized as a function of the amphibian immune system, some red blood cells can also be seen in the background. Blood samples were fixed to microscope slides and stained according to the Benzidine-Wright protocol in order to differentiate red and white blood cells.