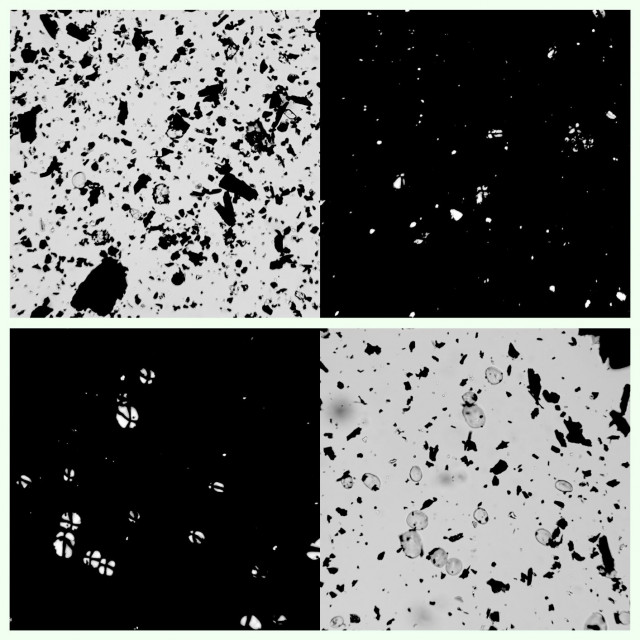 Illumination: Enhancing Starch Visualization in Archaeological Residues
Artist:
Delenn Ganyo (Undergraduate Student) , Mallory A. Melton (Graduate Student)
Lab:
VanDerwarker Integrative Subsistence Lab
Description
Archeological starches allow for the identification of foods consumed by ancient peoples, but charcoal can interfere by sticking to these starch grains. These photos represent controlled samples of charcoal and starches prior to and following a procedure developed to minimize charcoal interference.
Upper left: 200x view of a controlled mix of charcoal and arrowroot starches, mounted and visualized without processing; upper right: polarized view of the same unprocessed starches; lower left: polarized view of arrowroot starches and charcoal, mounted and visualized following the filtration through a 100-micron screen and a 10% hexametaphosphate wash; lower right: nonpolarized view of the same processed starches.