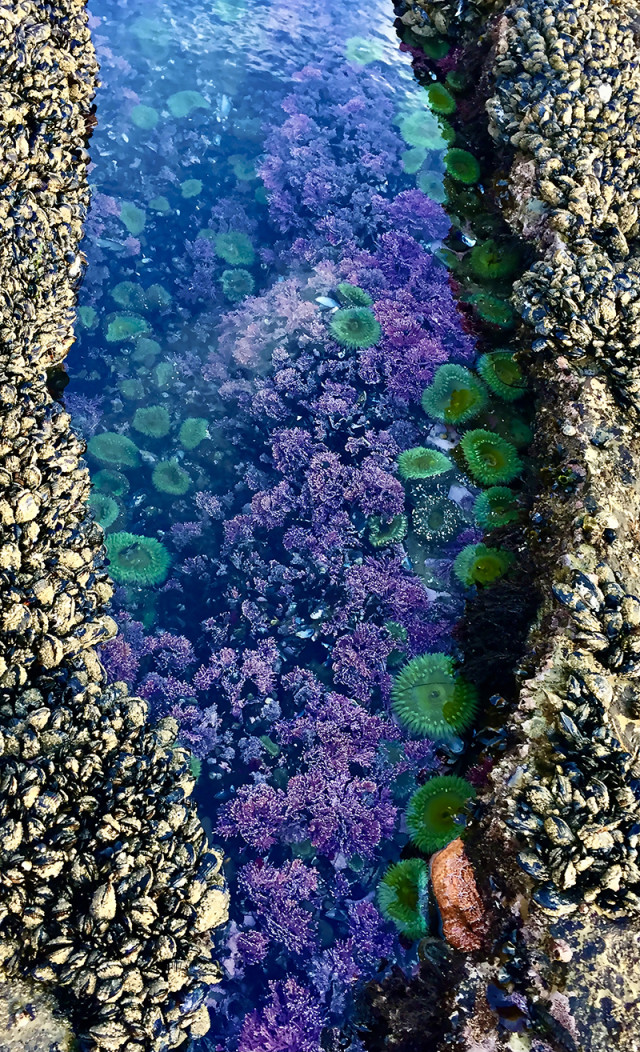 Hidden Gems at Low Tide
Artist:
Mary McElroy, graduate student
Department:
Marine Science
Description
Along California's central coast, vibrant communities of coralline algae, sea anemones, and sea stars are nestled in tide pools hidden among barnacles and mussels. This image highlights the incredible diversity of life you may find while exploring rocky intertidal habitats near Scott Creek.
Studying biodiversity in coastal environments is an essential practice in marine ecology and conservation. With powerful DNA sequencing tools, scientists can collect water samples from tide pools like this one and isolate DNA from them to identify the many organisms that live there - including the ones we can see and ones that may be too small or hiding out of sight. These innovative methods allow researchers to better understand and track changes in marine biodiversity over space and time in response to human impacts and climate change. This kind of information is critical for protecting and managing natural resources in a changing ocean.