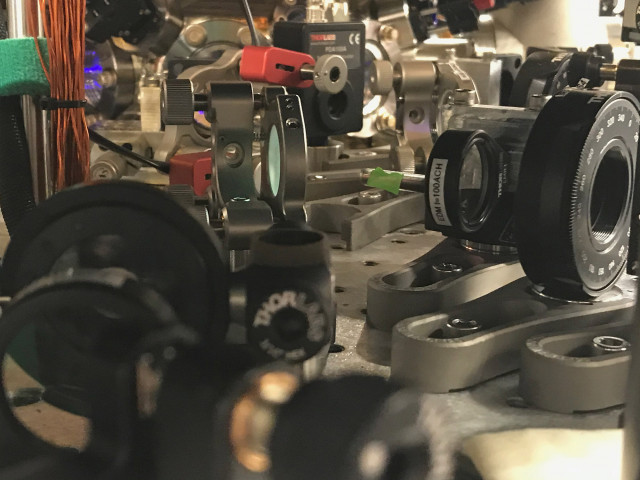 Garden of Rings
Artist:
Peter Dotti, graduate student, Toshihiko Shimasaki, graduate student, Shankari Rajagopal, graduate student, Ruwan Senaratne, graduate student
Description
In this photographic survey of a laser beam path, ring-shaped features of varied size and orientation are seen to recede into the background, giving rise to an abstract geometric landscape.  The experience is like looking on a miniature garden of statues.
Optomechanical mounts are arranged with technical consideration given to the angle of every mirror, lens, and waveplate with the goal of controlling the direction, size, focus, and polarization of a laser beam.  The optical components in this work are for infrared laser beams used to confine, cool, and dynamically control ultracold clouds of strontium atoms for studies of quantum mechanical phenomena.