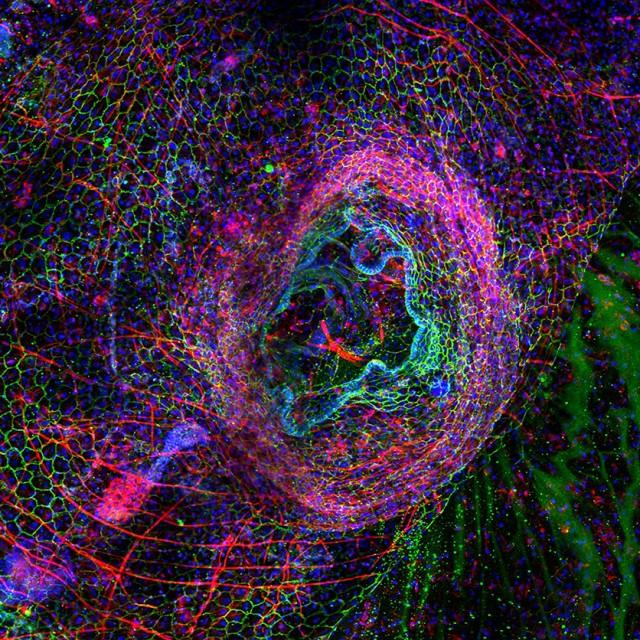 Galaxsea
Ranking:
Honorable Mention
Artist:
Delany Rodriguez (Postdoc)
Description
This piece resembles a cosmic phenomenon, something that seems like it can only be observed further past our solar system. However, this image is of a marine invertebrate and it was taken using a powerful microscope that magnifies the image 200 times its original size. For this reason, the piece was titled Galax-sea, alluding to the need of research of sea and it's likeness to mysteriousness of the galaxy.
This is an image spotlights the mouth of the sea squirt Botryllus schlosseri, a marine animal that grows in the Santa Barbara harbor. Water enters its mouth and the nutrients are then absorbed in their digestive system. Tunicates are used to study several biological processes. At UCSB we use this animal to study several biological processes such as: stem cell biology, vascular biology and aging, among others. To label and study the individual cell types of this animal we stained its tissues in search for the proteins Cadherin and Actin. Cadherin reveals the outline of individual cells in green while Actin labels their muscular tissue in red. Meanwhile, the nuclei of the cells are also stained with a blue dye.