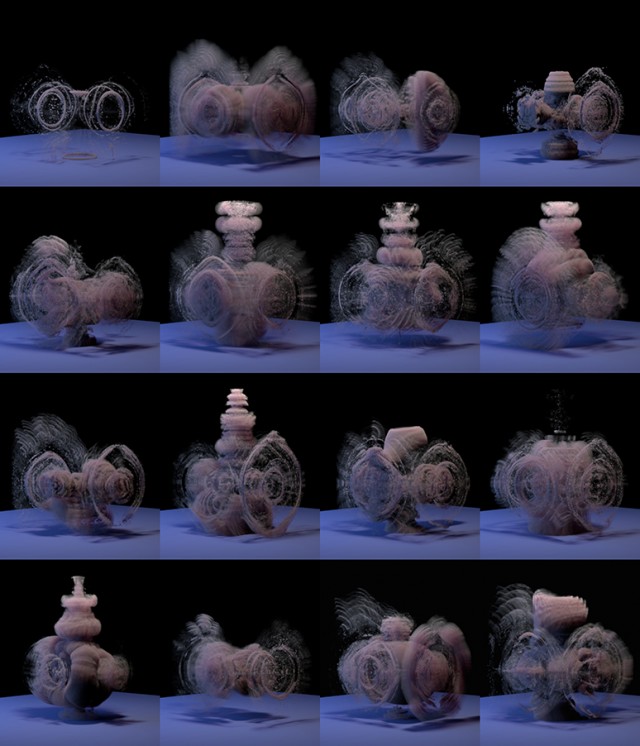 Fluid Modes
Artist:
Aaron Demby Jones (Graduate Student)
Department:
Media Arts and Technology
Description
We compute a set of characteristic velocity fields corresponding to a fluid dynamics simulation. These velocity fields capture the relevant range of the simulation's possible motions. They can be visualized by allowing each one to push around a particulate, producing a variety of turbulent forms.
The characteristic velocity fields are the empirical eigenvectors of a subspace approach for accelerating the fluid dynamics simulation. We generated the subspace by collecting data from six simulations of a plume of smoke moving toward each of the faces of its bounding box.