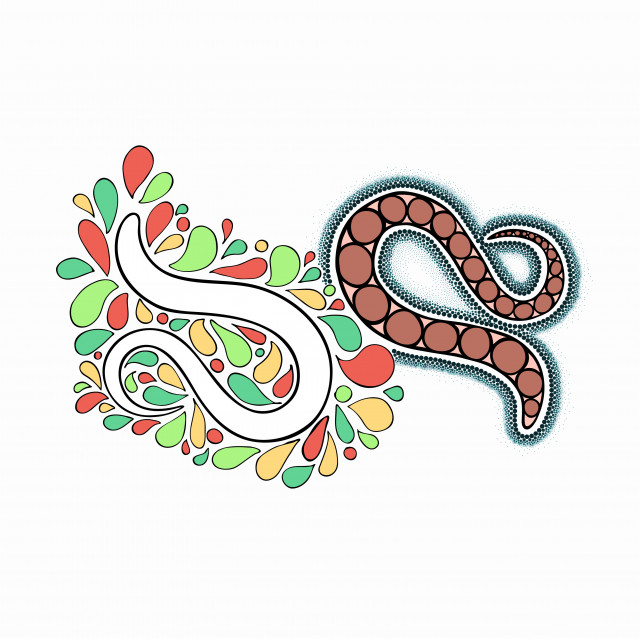 The Duality of Worm
Artist:
Caroline Ackley (Graduate Student)
Department:
Molecular, Cellular, and Developmental Biology
Description
At only 1 mm in length, the transparent round worm C. elegans is making big changes in our understanding of human biology. Researchers in our lab use C. elegans to study everything from development to personalized medicine to how our brains generate behavior. Small worm, big impact.
Digital illustration based on an original sketch. Open-source image used for reference.