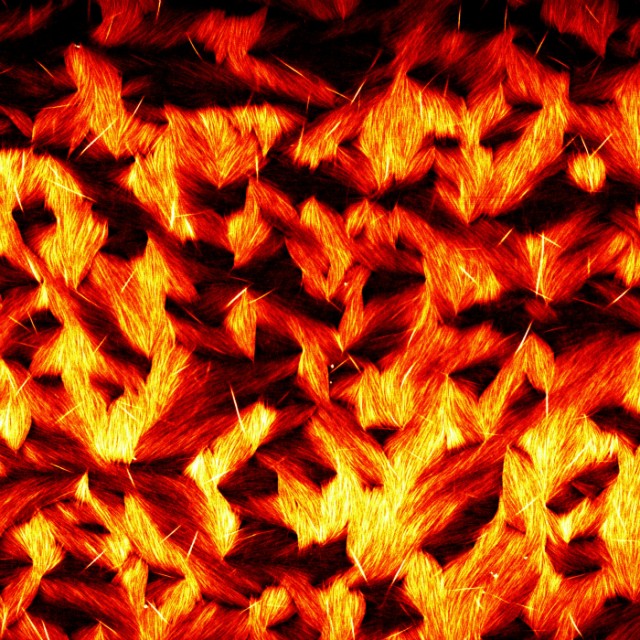 DNA: Life's Inner Fire
Artist:
Chang-Young Park (Postdoc)
Description
The unique properties of DNA enable its use in creating diverse, artificial, self-assembling structures. By carefully designing the DNA sequences and controlling the environment, we successfully induced DNA to spontaneously align into bundles that themselves organize into higher order structures.
Due to its sequence-dependent hybridization properties, DNA has been used as a building block to construct higher order structures such as nanopores, nanotubes, DNA origami, etc. Here, many DNA molecules of six different sequences were combined to assemble into rigid and hollow tubes known as DNA nanotubes, which are the basic components in this experiment. By adding a crowding agent, e.g. methylcellulose, to provide a depletion force, the stiff DNA nanotubes aligned to form a thin network in quasi-2 dimensions. The image was taken with a laser-scanning confocal microscope. The Fluorescence dye Cy3 was tagged on each DNA nanotube. The fluorescence light from the DNA nanotubes was strongly polarized, causing the intensity difference that you see in the image. (false color).