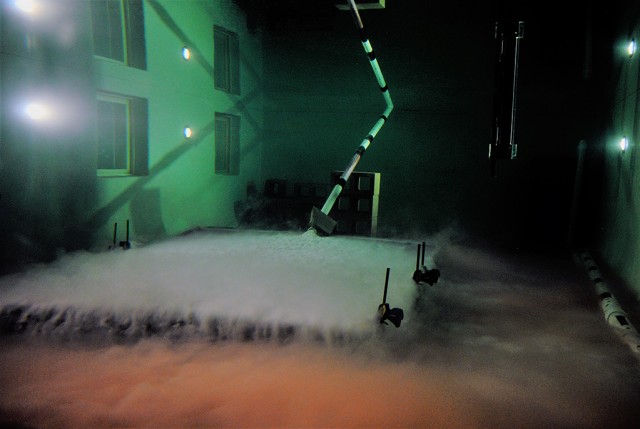 Current Reflections
Ranking:
Honorable Mention
Artist:
Elisabeth Steel (Graduate Student)
Department:
Earth Science
Description
Everything in this photo is underwater. A mixture of sand and water flows across a platform submerged inside this tank. Observation windows allow a glimpse into this underwater world. The reflection from the water surface turns this world upside down and makes you question what's real. This image ironically plays with the relationship between the real world and the fictitious, yet it is not fictitious at all because it was done through science.
This photo was taken during an experiment conducted to observe the flow dynamics of turbidity currents, which are the "rivers" of the sea-floor, transporting sediment from the shorelines into our deep ocean basins.