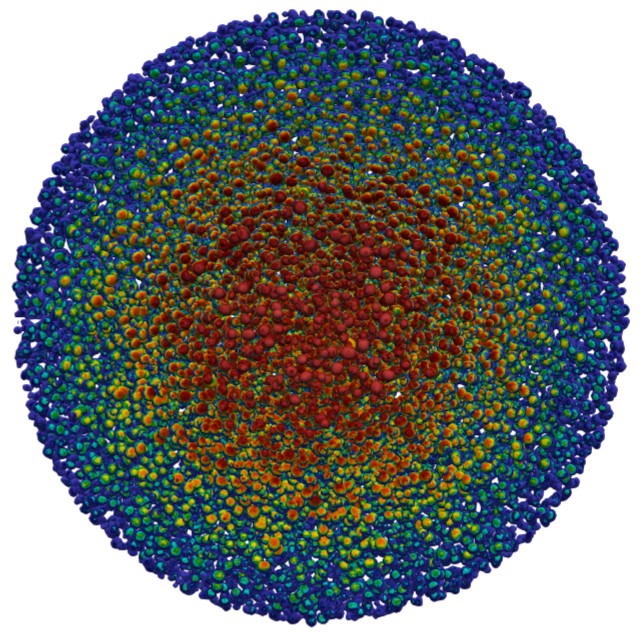 Cracking the Cells
Artist:
Pouria Mistani (Graduate Student)
Department:
Mechanical Engineering
Lab:
Computational Applied Science Laboratory
Description
We crack the cell membranes in a cancerous cell aggregate by applying strong electric pulses. Under the applied electric pulse, the cell membranes develop pores that grow over time, this facilitates drug delivery across the cell membranes.
In this process, known as electropermeabilization, the cells farther from the electrodes are less likely to develop these pores and hence the amount of permeability decreases over distance. We implemented a high performance software to harvest the capabilities of national supercomputers to perform high resolution simulations of a cluster of cells. Our simulations help to improve the design of electric pulses that are used in clinical procedures for cancer treatment.