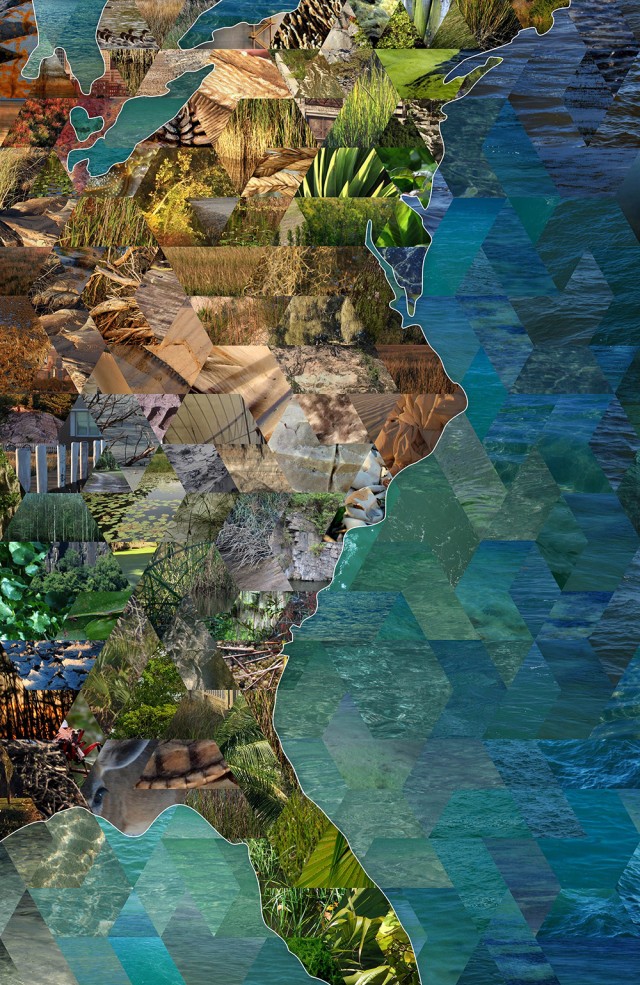 Climate Odyssey
Artist:
Lucy Holtsnider, Dr. Zion Klos
Description
This collaged map is the record of a 3,500-mile sailing journey completed by artist Lucy Holtsnider and hydrologist Zion Klos for a project called Climate Odyssey. An interactive version can be found at ClimateOdyssey.org/interactive-map.
Please note this work is a collaboration between me, MFA candidate Lucy Holtsnider, and my husband, Zion Klos, post-doc in Naomi Tague's lab.