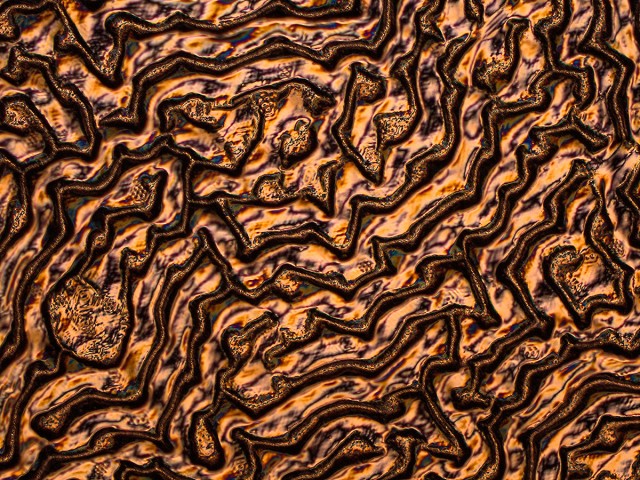 The Badlands
Ranking:
Honorable Mention
Artist:
Tyler Ray (Graduate Student)
Department:
Mechanical Engineering
Lab:
Sumita Pennathur Lab
Description
Perhaps best described as a beautiful failure, an early attempt to synthesize novel metal-coated polymer nanoparticles evokes the barren and mysterious landscape of the Dakota Badlands. Details Digital micrograph (Olympus MX51) of a cast Polydimethylsiloxane substrate (polymer, thickness: 50 μm) coated with a chromium thin film (thickness: 40 nm) via electron beam deposition and supported on a silicon wafer. Ridges are the result of thin-film compressive buckling.