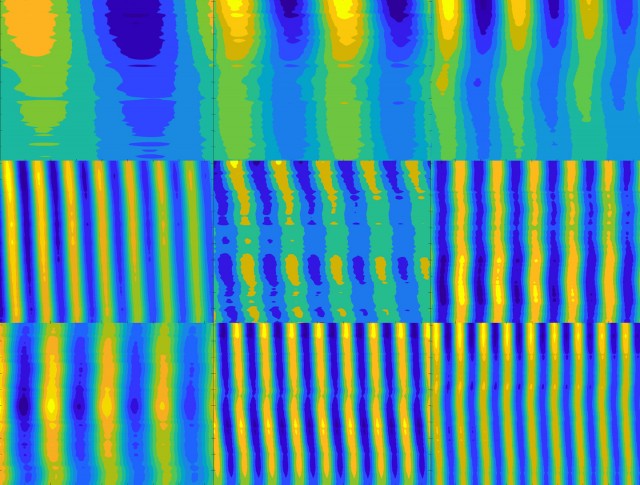 The Art of Traffic
Artist:
Allan Avila (Graduate Student)
Department:
Mechanical Engineering
Lab:
Mezic Research Group
Description
The different types of traffic patterns found in a vehicular highway system. The patterns correspond to the general "stop and go" phenomena that one faces during heavy traffic. Yellow corresponds to fast highway speeds and blue corresponds to slow highway speeds.