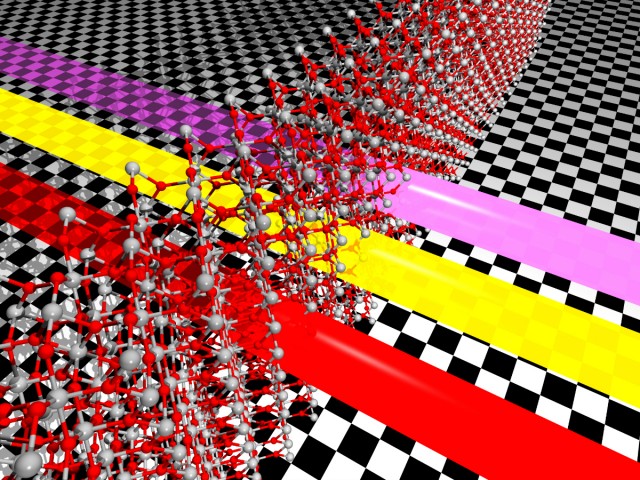 Absorption in SnO2
Artist:
Hartwin Peelaers (Postdoc)
Department:
Materials Research Laboratory
Description
Artist's impression of key results from first-principles calculations for light absorption in a transparent conductor. Three beams of light (red for infrared, yellow for visible light, and violet for ultraviolet) travel through a layer of SnO2. Absorption by the conduction electrons in the oxide reduces the intensity of the beams. The calculations showed that absorption is 5 times stronger for ultraviolet and 20 times stronger for infrared, compared to absorption of visible light.